Agenda
May 16, 2023 09:10 am
LIVE Keynote: What if Jurassic Park had a Modern Workspace?
Ever wondered how a company in the mid 90s would have operated, if they had the tech from today? You will get the answer in this session. Johan will focus on what's possible when using the VMware Anywhere Workspace to improve employee experience across the entire workspace landscape. Be prepared for a session where you will get answers to the following questions:

What should a secure digital workspace look like?

How can we reduce the attack service without impacting IT too much and still create a great UX?

How can we make the digital workspace fully future proof?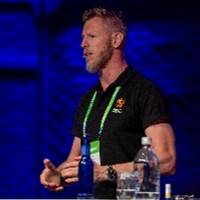 Johan van Amersfoort
Technologist Digital Workspace & AI @ ITQ

May 16, 2023 10:00 am
VMware Breakout: VDI Cloud Services are Flexible. Who Said You Have to Move to the Cloud?
Cloud migration. For a few, it's an easy process. For most, it's a challenge. For everyone, you do not have to migrate VDI workloads to the cloud to take advantage of the Horizon Cloud Services. Regardless if you are using thin-edge infrastructure on the native cloud, running a full stack in an on-premises data center, or leveraging VMware Cloud Foundations, you are entitled to the same Horizon Cloud Services. Learn how to leverage these cloud-hosted services to monitor your environment with Workspace ONE Intelligence, seamlessly manage and replicate images across data centers and even update pools associated with those images with Horizon Image Management Services, and deliver and broker global entitlements with Horizon Universal Broker and Workspace ONE Access, all without adding any infrastructure to your existing data center. API first development allows these services to be hosted and managed by VMware and leveraged by you from the cloud. Utilizing Horizon Cloud Services is also a great first step in the migration process. By switching from platform-dependent services and workflows to the platform-agnostic Horizon Cloud Services, you're providing more flexibility to your organization to migrate workloads, burst, and scale.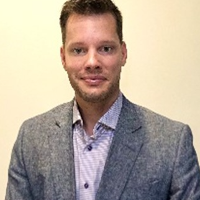 Colby Mooney
Senior Customer Success Specialist Engineer, VMware

May 16, 2023 10:00 am
VMware Breakout: Learn How to Crush Intune Windows Autopilot for Good
This session will focus on Workspace ONE Drop Ship Provisioning (Online) . This new feature brings the option to self-register devices in the WS1 UEM console. The session will start with a good explanation of the usecase, and the benefits this brings to customers. It will save IT a lot of time and improve the user experience. And it is a better alternative than Intune and Windows Autopilot. After that we will demonstrate the feature and show how the field can use this to impress and convince their customers.
Darren Weatherly
Senior Technical Marketing Architect, VMware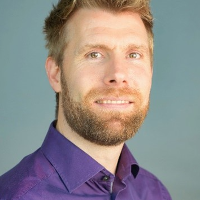 Pim van de Vis
Lead Solution Engineer - SME Digital Workspace, VMware

May 16, 2023 10:00 am
Community Breakout: Press F1 for help with securing mobile devices
In this session, we will go beyond securing your Windows/macOS devices and instead look at securing mobile devices. Are they at risk? And if so, how? But even more important, what can I do to mitigate these risks? We will demonstrate the combined power of Workspace ONE UEM, Workspace ONE Intelligence, and Workspace ONE Mobile Threat Defense and show you exactly how those solutions together can secure your mobile devices and how it impacts employee experience.And to make things even better, we will showcase the solution's automation capabilities so that if a device is compromised, you or the employee don't have to worry about it or get your hands dirty.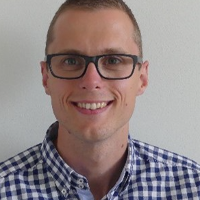 Jesper Alberts
EUC Consultant, ITQ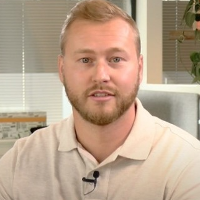 Remi Schipperus
Solution Engineer Digital Workspace, VMware

May 16, 2023 10:30 am
The Five W's and How of Tricerat | Tricerat
As a VMware Technology Alliance Partner since 2007, Tricerat ScrewDrivers® seamlessly integrates with VMware Horizon to simplify your printing. But to fully understand Tricerat, we need to ask some questions:Who is Tricerat? What do we do? How do we do it? Why do we do it? Where do we do it? And when do we do it?

These may all seem like simple questions, but they're often overlooked when an organization is handling complex IT issues. The answers to these questions give insight into how Tricerat's ScrewDrivers solution was developed and why it works so efficiently to centralize and simplify your printing in VMware Horizon.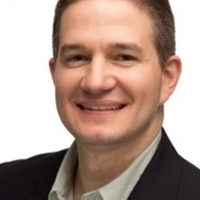 Andrew Parlette
CTO, Tricerat

May 16, 2023 11:00 am
Application Modernization with VMware Tanzu and Kasten by Veeam | Veeam
Application modernization with Kubernetes is now the predominant way that app developers develop their new cloud native apps. With VMware Tanzu, you can ready your infrastructure for modern apps with consistent, conformant Kubernetes everywhere. Provide a self-service, compliant experience for developers that clears their path to production while increasing security with out-of-the-box security policies and data-protection features. With Kasten K10 for Veeam, one can obtain complete data protection including backup, disaster recovery and ransomware. Join us for this VMware-Veeam visionary series hosted by Dale Hoffman at Veeam with Rahul Srivastava from VMware Tanzu and Adam Berg from Kasten for a panel discussion on application modernization and best practices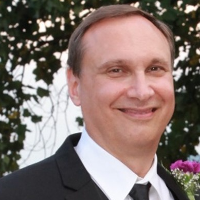 Dale Hoffman
Director of VMware Alliance, Veeam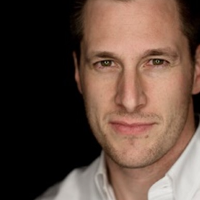 Adam Bergh
Solutions Architect for Cloud Native Technical Partnerships, Kasten by Veeam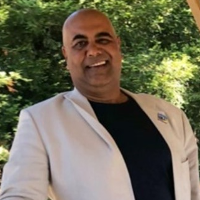 Rahul Srivastava
Director of Solution Architecture and Customer Success, VMware Tanzu

May 16, 2023 11:00 am
Deployment Options and Methodologies with Oracle Cloud VMware Solution | Oracle
Having full administrative control (including root access) of your Software-Defined Data Center (SDDC) with Oracle Cloud VMware Solution (OCVS) empowers cloud architects to design a tailored solution for your organization. As the cloud practitioner, you can configure the environment to address your specific business and technical needs. Join Ryan Patel and Bryan Hoopmann from the OCVS Cloud Engineering team for a webinar that explores: -Architectural design options across regions, availability domains, and fault domains -Storage options including vSAN customizations and external storage -Unique networking options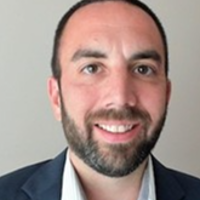 Bryan Hoopman
Senior Manager, Cloud Engineering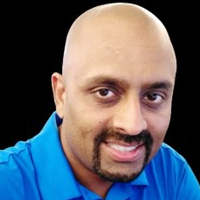 Ryan Patel
Principal Cloud Architect - OCVS, Oracle

May 16, 2023 11:00 am
Future Proof Your Data Center with GPU-Accelerated VDI I NVIDIA
The workplace is experiencing a disruption that is changing the form and perspective about how we work. The adoption of digital technologies has helped organizations respond to the unprecedented challenges and increasingly made a mobile workforce more prevalent. However, to build an enhanced digital workspace for the post-pandemic recovery and beyond, the emphasis needs to shift from defensive, short team models to sustainable, resilient operating practices. In this session we will cover how and why organizations leverage VMware Horizon for their VDI and apps environments and deliver an unparalleled user-experience. Plus, we will share updates on new NVIDIA GPUs that are now supported by Horizon. Also, see how customers are leveraging the latest NVIDIA GPUs with NVIDIA virtual GPU software to accelerate VDI workload across industries, including financial services, healthcare, and the public sector. Learn how NVIDIA virtual GPU solutions running on VMware Horizon augments the capabilities of VDI by bringing graphics acceleration to the data center, enabling IT to extend the reach of virtualization to every visualization workloads from office productivity applications to high-end 3D design, delivering unparalleled NVIDIA graphics performance and a great user experience that rivals physical PC's or workstation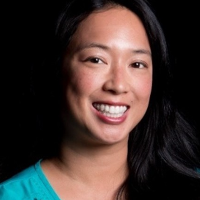 Judy Lee
Senior Product Marketing Manager, NVIDIA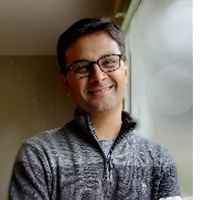 Nileah Deo
Product Line Marketing Manager in the End User Compute team, VMware

May 16, 2023 11:30 am
LIVE VMware Keynote: Anywhere Workspace - Securing and Enabling the Future of Hybrid Work
Hybrid work has transformed the way we work, and digital technologies are at the forefront of this transformation. Organizations have made great progress adjusting over the last three years, but there is still work to do. Many organizations are challenged with sub-par employee experiences, security and management limitations, and significant operational overhead to support the digital workspace.



Join Bharath Rangarajan, GM and VP of Products and UX, VMware as he discusses the ever-evolving hybrid model and how technology can be used to streamline operations, address employee experience gaps, and optimize security. This session will cover the newest developments and strategy for the VMware Anywhere Workspace platform, including Workspace ONE, Horizon, employee experience, and security, and how data science and automation are powering the next stage of its evolution.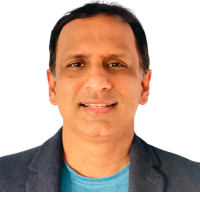 Bharath Rangarajan
GM and  VP of Products and UX, VMware

May 16, 2023 12:20 pm
VMware Breakout: Getting Started with Experience Management using Hub Services and Intelligence
In today's hybrid work approach experience management is not just about employee experience but also managing engagement challenges for the Anywhere Organizations. Learn how Workspace One Intelligent Hub can provide tools to create engaging and productive experiences for employees across mobile, desktop and web.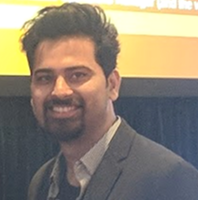 Archit Tandon
Sr. Staff Specialist Solution Engineer, VMware

May 16, 2023 12:20 pm
VMware Breakout: Horizon Cloud on Azure; Tales from the Field
Horizon Cloud on Azure is a cloud-based virtual desktop infrastructure (VDI) solution that enables organizations to deliver virtualized Windows and Linux desktops and applications from the Microsoft Azure cloud. It allows users to access their desktops and applications from any device, anywhere, and at any time, providing a seamless and secure experience for remote and mobile workers. In this session, we will discuss the key differences between the first generation of Horizon Cloud on Azure and the next generation, code named Titan. We will also cover operational best practices, including cost management, from both VMware and Azure to ensure a smooth and successful deployment and management.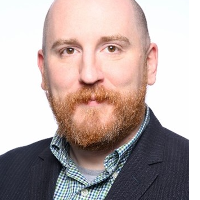 Matt Langguth
Senior Technical Account Manager, VMware

May 16, 2023 01:20 pm
Partner Breakout: Unleash the Full Potential of VMware Horizon: Strategies for Boosting Performance and Controlling Costs I Login VSI
The interdependence between performance, cost, and capacity creates a balancing act for every IT organization. If you underinvest in your services, the overall experience and user density may suffer. However, if you overinvest, you risk wasting valuable IT resources that could be allocated elsewhere – especially as you move to the cloud.

The ultimate challenge is getting visibility into the performance, cost, and capacity of your environment and how a trade-off in one area may impact another.

It's time for a new game plan! One that includes proactive strategies to reduce friction and maintain predictable costs while improving performance. Tackle common EUC challenges and manage your VMware Horizon environments better than ever with Login Enterprise.

Join Blair Parkhill, Director of Products, at Login VSI for an expert session, sharing how to: Achieve better control with a single solution that monitors performance, cost, and capacity from the end user's perspective. Use cost-tracking dashboards to make wiser financial decisions without sacrificing performance. Catch issues before users notice them through continuous performance monitoring. Guarantee uptime of your business-critical systems and applications – anytime, anywhere. Login VSI is a proud VMware Technology Alliance Partner, and our flagship solution, Login Enterprise, is also used internally by VMware development and support teams.

Login Enterprise is the perfect complement to your existing VMware solutions. Learn more at www.loginvsi.com.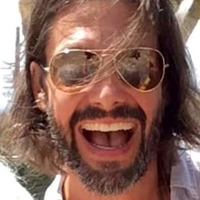 Blair Parkhill
Director of Products, Login VSI

May 16, 2023 01:20 pm
Monitor and Improve the Digital Employee Experience Across the Horizon Stack | ControlUp
ControlUp's integration with VMware Horizon gives administrators full-stack visibility for their EUC environment—from the hypervisor to endpoint devices and everything in between. In this lightning-fast session, we will show how ControlUp gives Horizon admins a holistic, end-to-end view of their environment and enables them to remediate common problems and gather additional, more in-depth information by using our powerful automation engine. VMware Horizon is made up of many interrelated components and if any of them fail it can, in a best-case scenario, affect a single user and in a worst-case scenario bring an entire company to a standstill. With ControlUp, IT gets real-time performance monitoring, contextual troubleshooting, automated remediation, detect and fix home network issues for Horizon, and lots more. In this presentation, you will learn how to monitor and remediate issues in the Horizon stack – from the virtual desktops to Horizon clients' and everything in between.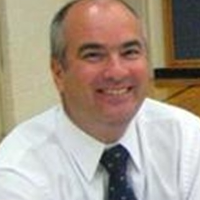 Tom Fenton
Technical Marketing Manager, ControlUp

May 16, 2023 01:50 pm
VMware Breakout: What's New with App Volumes, App Management & Multi-Site Deployments
In this session Ron will update the audience on key changes to VMware's Application Management strategy and new features in VMware App Volumes. We will specifically focus on the management and distribution of End User applications across platforms (On-Prem, Hybrid, Cloud only) and how admins can leverage App Volumes to reduce image management time, application packaging effort, and distribution of apps across platforms.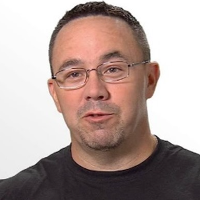 Ron Oglesby
Staff EUC Architect, VMware

May 16, 2023 01:50 pm
VMware Breakout: Architecting VMware Horizon Part 1
How do you build a performant Horizon environment? What questions do you need to ask, and what data do you need to gather? What should my environment look like? These are all common questions that come up in conversations with customers and partners. In this session, VMware Multi-Cloud Architect Sean Massey will cover his approach to architecting a Horizon Environment and the information you need to successfully design one to fit any scenario.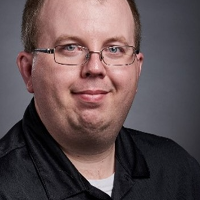 Sean Massey
Staff Multi-Cloud Solutions Architect, VMware

May 16, 2023 01:50 pm
LIVE Community Breakout: Delivering a True Full Cloud Experience for Workspace ONE
SaaS often requires some degree of on-premise infrastructure. Mobile Jon who has built a career on defiance and pushing the limits of mobility, has built a truly infrastructure-free Workspace ONE environment powered by Azure. Come and join him on that special journey to deliver a SMB-centric design that shows you how UEM can be simple yet elegant without sacrificing the user experience.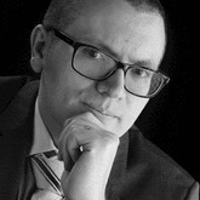 Jon Towles
Enterprise Architect, Microsoft MVP, and vExpert EUC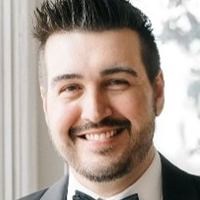 Alex Olinger
Information Technology Manager, Synterex
Architecting VMware Horizon Part 2: Best Practices for Multi-Cloud And Beyond
The cloud provides new opportunities to deliver desktops and applications to end users. But it also adds new deployment models, additional layers of complexity, and licensing challenges. In this session, VMware Multi-Cloud Architect Sean Massey will expand on the topics covered in Architecting VMware Horizon Part 1: Getting Started and Best Practices to cover multi-site and multi-cloud environments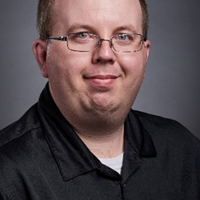 Sean Massey
Staff Multi-Cloud Solutions Architect, VMware
Dynamic Environment Manager What's New
In this session, we will look at the major updates and improvements to Dynamic Environment Manager. This will include a feature rich demo.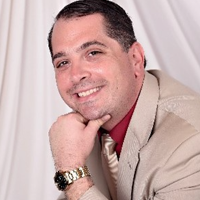 Doug Arcidino
SME Solution Engineer - Horizon VDI, VMware
We've all been waiting for this! Windows Multi-User Support
Multiuser support is a new capability being added to Workspace ONE UEM. This session will focus on the new option to support multiple users to share the same physical desktop. Now you can finally help customers support those shift workers and shared Windows PC's at schools, etc. The session will start with a good explanation of the usecase, and the benefits this brings to customers. It will save the customer a lot of money if they can share desktops, and not have to provide personal desktops to every single user. We will close off the session with a demonstration of the feature and show how the field can use this to impress and convince their customers.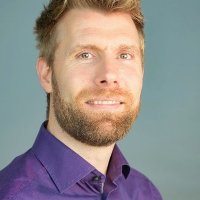 Pim van de Vis
Lead Solution Engineer - SME Digital Workspace, VMware